News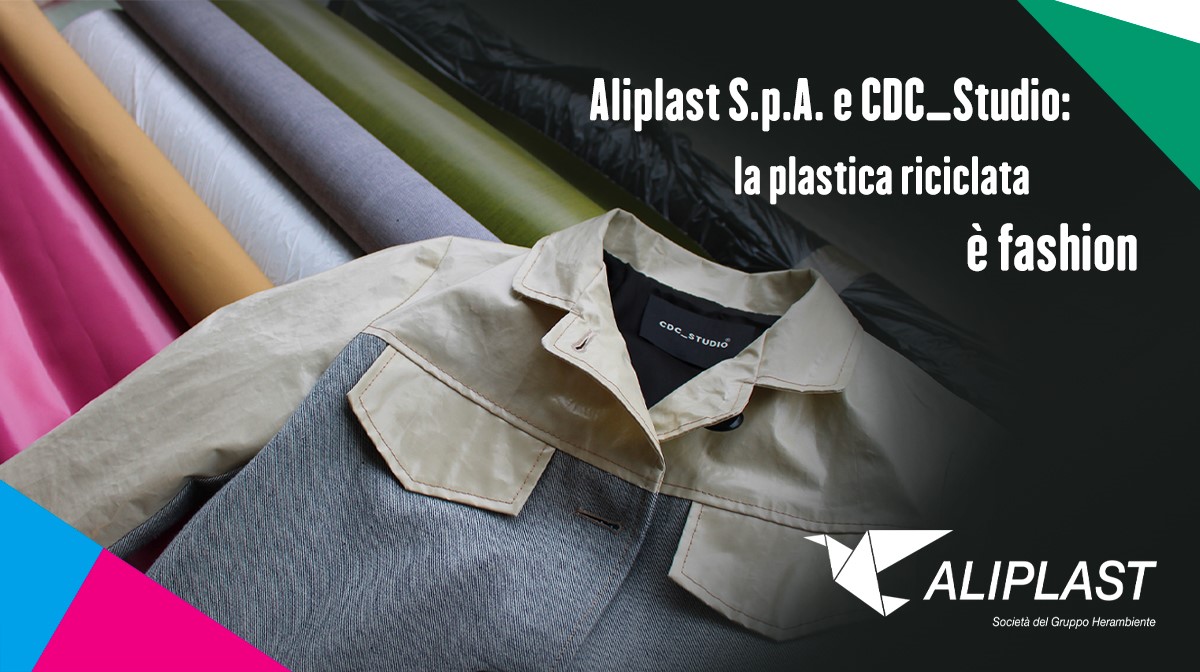 Aliplast and CDC Studio: recycled plastic is fashionable
17 May 2021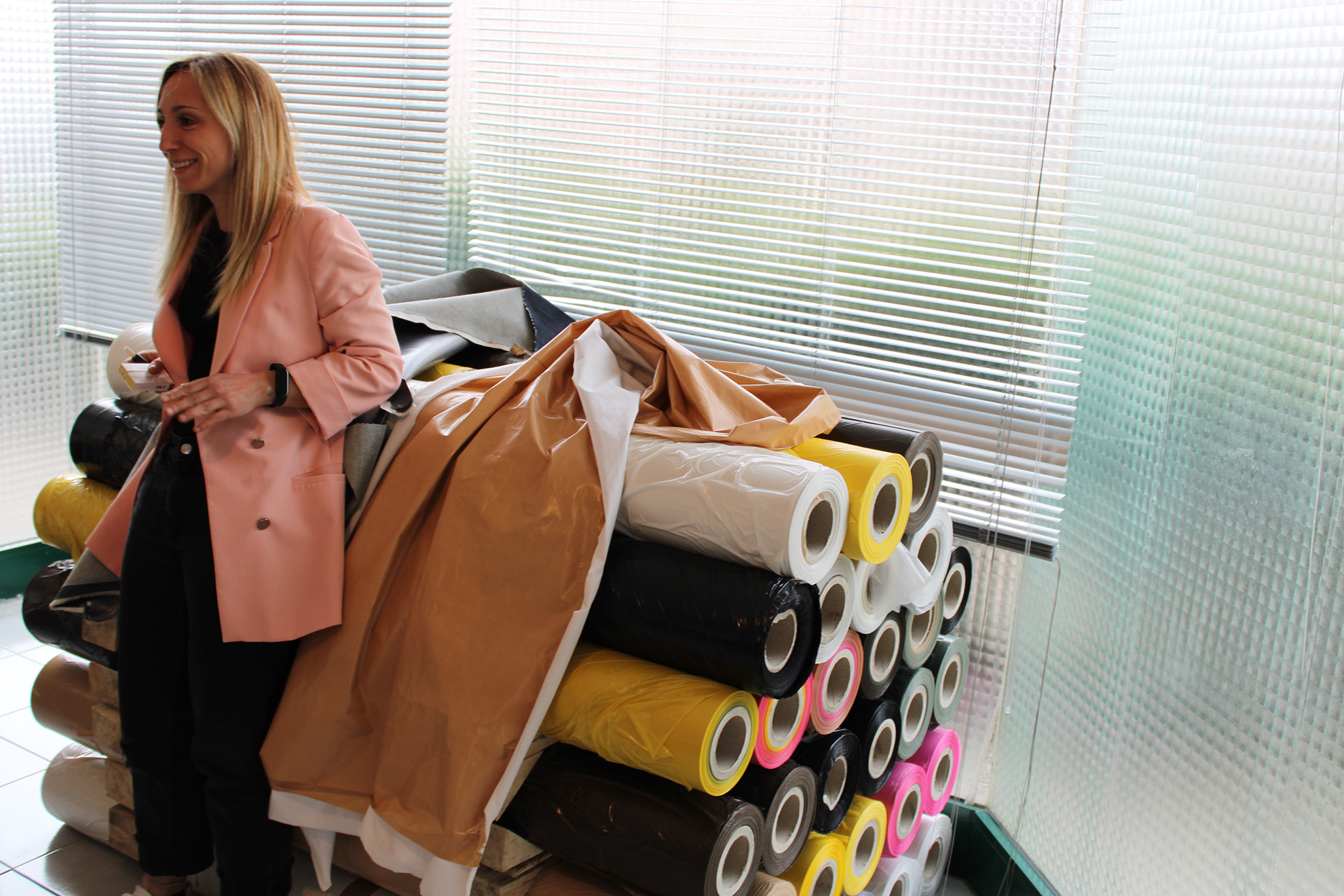 Cristina di Carlo, owner of CDC Studio, says "My experiments with reclaimed materials have begun in 2010. In the last ten years I have honed both my designer expertise and the craftmanship needed to work with innovative materials such as plastic. The meeting with Aliplast has been a turning point: for the first time I found a partner that was capable of providing me with the right products both in terms of aesthetic qualities and durability, not to mention sustainability".
The material provided by Aliplast is a polyethylene film that is then processed by CDC Studio to make it suitable for use in the fashion industry. In this form, the film is called "COéO" and is protected by a patent (in the approval stage). The outerwear of the CDC Studio collection are sophisticated and, at the same time, designed to fit the female figure, boasting a tailored but contemporary style. For this reason, the material needs to be both solid and durable over time.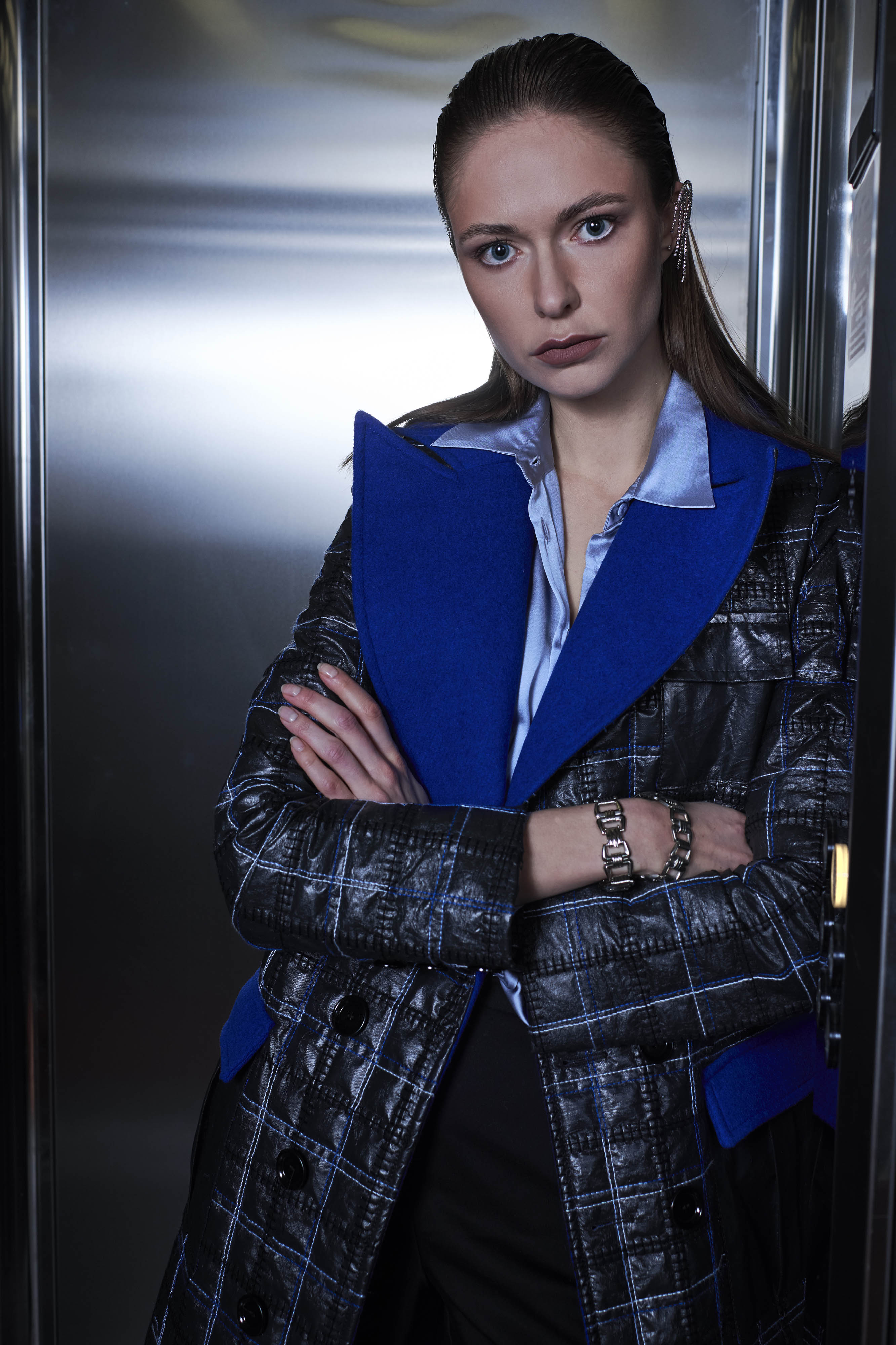 The Tuscan company adopts two business models: they use the COéO film to manufacture products such as bags, scarfs, jackets and outerwear, which are marketed through a distribution network and an e-commerce channel. And they also resell the film as "raw" material to textile companies that are then able to use it to make their own clothes and accessories. The whole process is aimed at guaranteeing maximum sustainability and represents an example of virtuous recycling, as the material can potentially be recovered and recycled again once the garment is no longer used.
Cristina di Carlo explains "The momentum has been building since the beginning. Our pieces have been successfully showcased during the last edition of the Milan Fashion Week and we have started selling our products through our distributors. Moreover, many companies in the industry have shown their interest in buying the fabric. I hope that the partnership with Aliplast will last for a long time, in a spirit of mutual appreciation and collaboration».
The collaboration with CDC Studio is just at the beginning; among the projects being studied is the use of different types of polymers for the manufacturing of fabrics, so as to further widen the range of "green" items offered by the company. For Aliplast, having their products used in the manufacturing of apparel means entering a new market, which offers interesting business opportunities.
news list