A-PET Rigid Film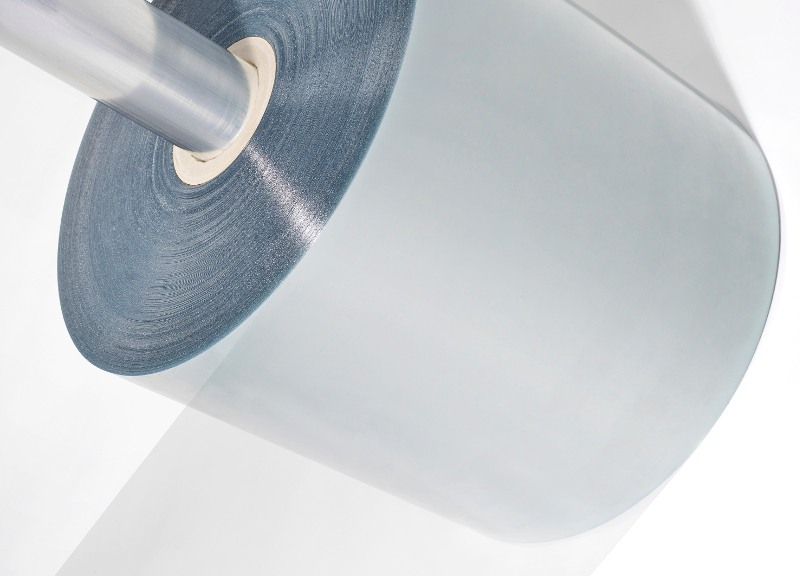 Recycled polyethylene terephthalate (r-PET) rigid films
Most food containers are made of PET, a synthetic resin belonging to the polyester family that is produced from oil, natural gas or vegetable raw materials and is fully recyclable.

By recycling PET packaging, Aliplast obtains a material called recycled polyethylene terephthalate, or r-PET, with which it produces its rigid films for thermoforming.
Structure of Aliplast r-PET rigid films
Aliplast's extruded r-PET sheets are characterised by a 3-layer structure: in a first configuration, the outer 2 are made of virgin polymer, while the inner layer is made of recycled polymer. Aliplast's R&D laboratory has developed a second configuration of rigid film made entirely of r-PET, suitable for food contact, from 100% post-consumer plastic.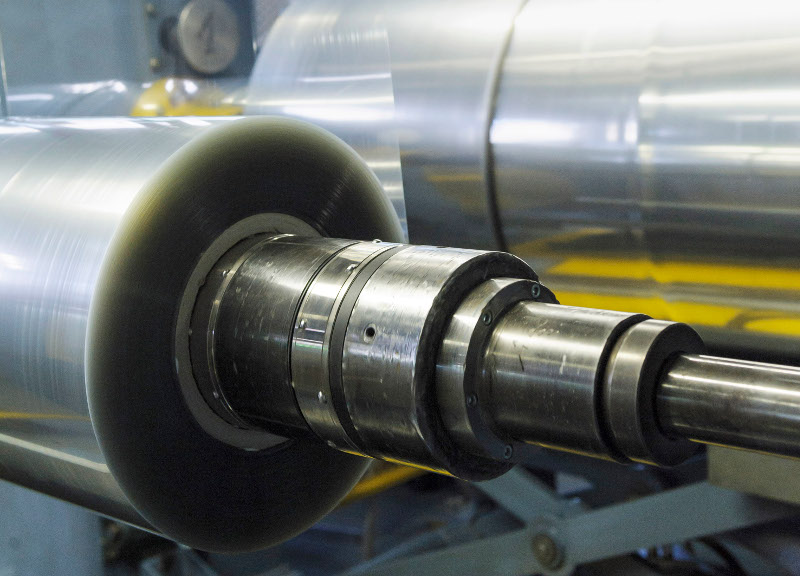 Application of r-PET Rigid Films
PET sheets produced by Aliplast offer top performance in the panorama of plastic packaging laminates in terms of resistance and barrier capacity. Thanks also to the availability of many different types of finish (transparent, coloured, metallised and many others) r-PET films are ideal for use in a number of different areas: from furniture to food to the packaging of detergents and cosmetics. The r-PET barrier films developed by the company are suitable for contact with food, meeting the strict specifications for food contact materials.
The main companies that turn to Aliplast for the supply of plastic packaging moulding plates belong to the food, cosmetics and pharmaceutical sectors.

Specifically, PET thermoforming sheets can be used for the production of blisters, heat-sealed containers, rigid PET bottoms and other packaging for the following products:
• Hardware or detergents (in blisters)
• Eggs
• Biscuits and bakery products
• Chocolates and confectionary products
• Cold meats and fresh meat
• Pizza
• Fresh pasta
• Cheese and dairy products
Aliplast's production of rigid r-PET films is of high quality and complements that of PE flexible shrink films to create a complete range of packaging films.
In particular, the high-quality rigid r-PET films are manufactured according to the concept of 'sustainable innovation', through procedures that aim to reduce the carbon footprint. Commercially, Aliplast is faced with a market that demands high-quality PET bases with high strength and barrier characteristics. The company's technical and engineering capabilities have made it possible to respond effectively to these requirements, resulting in a product that not only respects the environment, but also guarantees high performance, equal to that of virgin material.
Furthermore, Aliplast's food-contact production processes for recycled PET have received positive opinions from EFSA, the European Food Safety Authority, which has certified its suitability to produce polymer to be used in direct contact with food. This material also meets the demands of consumers who are increasingly aware and decisive about their purchasing choices, oriented towards sustainable products with the lowest possible environmental impact.
Carbon Footprint* rPET sheet: aliplast 1.9 virgin 4.5
* The Carbon Footprint is calculated per 1 kg of product (measured in kg of CO2 equivalent).