News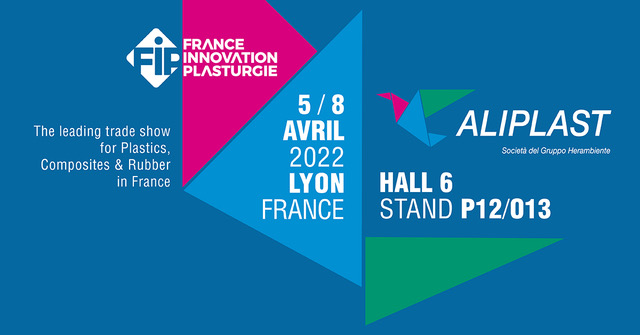 Aliplast at FIP 2022: innovative technologies for the French market, and not only!
15 March 2022
From 5 to 8 April next, we will take part in France Innovation Plasturgie (FIP) in Lyon, a reference event dedicated to technologies for the treatment and recycling of plastics. FIP 2022 will be characterized by a new format and will revolve around three thematic areas: plastics, composite materials and rubber industry. A central role will be played by technologies applied to the production and recycling of plastics, with specific reference to circular processes. Processes such as the "closed loop" carried out by our company, a model that provides for the withdrawal of waste directly from the customer and the return of the same regenerated product.
Aliplast expresses specific know-how on the French market, having in place important orders, for example with the wine and champagne industry. We are also able to directly oversee the territory through our subsidiary Aliplast France, which has been active for decades in the field of plastic waste collection.
Apart from the presence of infrastructures, the flexibility of our solutions allows us to operate transversally, both geographically and by sector. In addition to Food and Beverage, we can serve sectors as diverse as Automotive, Chemicals, Construction and Ceramics, offering products ranging from PET granules to rPET sheets and a wide range of flexible rLDPE films.
To find out more, come and see us in Lyon, from 5th to 8th April, at HALL 6, Stand P12/O13
news list